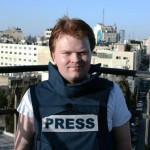 Shaughan Dolan
 is the Campaigns Manager for the Peacebuilding NGO 
Conscience. He campaigns to protect and promote UK peacebuilding initiatives across the world. His particular area of interest is in reforming the UK government's funding of the Conflict Pool to make it more transparent, develop its non-military focus and enhance its strategic direction. Shaughan is also an active supporter of IdebateRwanda – an initiative to teach speech and debate to Rwandan children. Follow Shaughan
@Dolansphere
Evan Hoffman is an Assistant Professor of Conflict Resolution at Nova Southeastern University. Dr. Hoffman has published numerous articles on the themes of conflict prevention and resolution, peacebuilding, and mediation and he has provided consulting services to the Carter Center, the UN, the EU, the Ottawa Police Service, St. Lawrence College (Cornwall), the Vietnamese Ministry of Justice and others on these topics.
You can find Evan also on LinkedIn and Twitter @DrEvanHoffman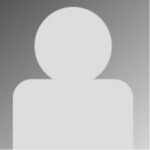 Yehuda Silverman is currently pursuing a PhD in Conflict Analysis and Resolution with a concentration in International Peace at Nova Southeastern University. When he isn't studying or working, he volunteers as a Guardian ad Litem (a court appointed special advocate who helps abused, abandoned, or neglected children have a voice in court).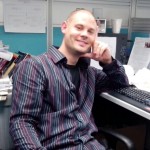 John H.S. Åberg was born and raised in Sweden. He earned is Masters in Global Studies with a major in Political Science from Lund University, Sweden, and was awarded the prestigious Hong Kong PhD Fellowship Scheme to pursue his doctoral studies in International Relations at Lingnan University. His research interests include US and Chinese foreign policy, international relations theory, and Sino-ASEAN and Sino-African relations. You can follow John @JHSAberg or find him on LinkedIn  John has also published work in the International Journal of China Studies.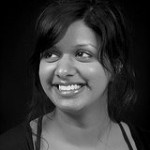 Nisha is a consultant who has worked in planning, operational and policy roles for governments focusing on conflict-affected and post conflict states. Her experience has included work in Libya, Afghanistan and sub-Saharan Africa. With an academic background in statistical modelling, Nisha's research interests are in monitoring and evaluation of aid programmes in fragile states and modelling the dynamics of conflict situations. You can follow Nisha @iamn1sha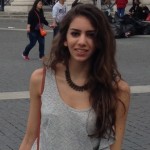 Farah El Yacoubi was born and raised in Dubai, United Arab Emirates. She is currently an undergraduate law student at SOAS, University of London. Her main area of interest is the relationship between law and politics with a focus on the Middle East.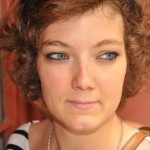 Marie Lamensch was born in Belgium and has lived in Germany, France, Canada and the UK. After completing a Bachelor's degree in History (specialization Genocide studies) at Montreal's Concordia University, she volunteered for NGOs in Ghana and Rwanda. In 2011, she completed a Master's degree in Conflict, Security and Development at King's College London and wrote her dissertation on the challenges of post-genocide reconciliation in Rwanda. She currently works as the Assistant to the Director at the Montreal Institute for Genocide and Human Rights Studies (MIGS).  She also conducts research for MIGS' Will to Intervene Project, a public policy project co-developed by Lt-General Roméo Dallaire and Frank Chalk which seeks to prevent mass atrocities. Marie also blogs at www.willwriteforprevention.wordpress.com and you can find her also on LinkedIn and @MarieLamensch84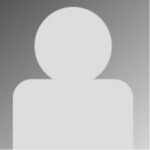 Samantha Brletich is a graduate student studying Peace Operations Policy at George Mason University, in Virginia, USA focusing on security sector reform and security. Her main focus is civil society and extremism in Russia and Central Asia. She can be reached via LinkedIn.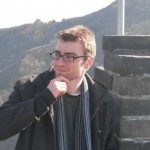 Bruno Marshall Shirley is currently finishing his BA in Religion and International Relationship at Victoria University of Wellington, and will pursue Honours in International Relations there in 2014. His interests include East Asia, macroeconomics, conflict studies and the intersection of religion and public policy. He maintains a blog at lifeconditions.blogspot.com and you can also find him on Linkedin.
Dr Teresa Dumasy is Head of Policy and Learning at peacebuilding NGO Conciliation Resources. From November 2010 she managed the People's Peacemaking Perspectives project, an EC-funded initiative carried out in partnership with Saferworld. Prior to this, she worked as a consultant to NGOs working in the field of peacebuilding, advising on monitoring and evaluation and conducting project reviews. Teresa worked for a number of years in the Foreign and Commonwealth Office and the Department for International Development, including four years as adviser to the UK Government's Russia-CIS Conflict Prevention Pool. She has a PhD in History and a Masters in International Relations from the University of Cambridge.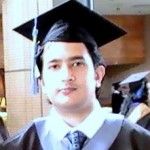 Khaled Nasir earned a BA in Media Communication and an MA degree in Development Studies majoring in International Relations from the Independent University, Bangladesh. Khaled is currently working at an NGO as Project Monitoring and Evaluation coordinator. His interests include international security, Middle Eastern affairs, global health governance and political economy. You can follow Khaled on twitter at @KhaledNasir2.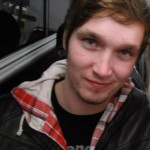 Huw Jeffrey Anslow is currently studying International Relations at Aberystwyth University. His interests include American, Middle Eastern and East Asian politics, humanitarian intervention, post-war reconstruction, and the Responsibility to Protect.
You can follow Huw on twitter @hjanslow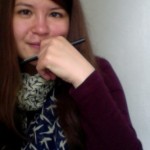 Ani Chen is a fourth-year undergraduate student at Bryn Mawr College in Philadelphia Pennsylvania,where she is completing a major in Political Science with minors in German and History. In 2012-2013, she was a student of International History at the London School of Economics. She is the recipient of the 2013 Hanna Holborn Gray Fellowship for research in the humanities and humanistic social sciences. Primary interests include German political theory and post-WWII intellectual history. Broader interests include transnational feminism and family law in the EU.  You can follow Ani on twitter @chenania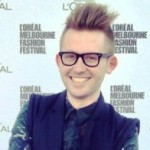 Trent Hopkins is a fourth year BA student majoring in Politics and International Studies and History at the University of Melbourne with a focus on the politics of the Middle East. He is also completing a U21 Diploma in Global Issues. Specifics interests include US policy towards the region post-Cold War. Wider interests also include Australia's foreign policy and role in the Indo-Pacific as well as global security and social media. You can follow Trent on twitter @trentho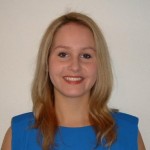 Marsha van der Krabben has completed a BA in International Relations and Spanish from the University of Portsmouth and is now specialising in her MA in International Security at the University of Groningen. She has worked in both Argentina and Mexico as a volunteer, supporting local businesses. Her research interest range from nuclear proliferation and disarmament to securitisation and human rights. Marsha works for the Dutch Ministry of Foreign Affairs supporting the EU Presidency in Dublin in 2013.