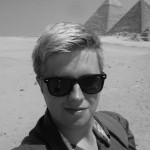 Peter Banham has earned his BA in History and International Relations from the University of Lancaster, where he specialised in Peace & Conflict Studies and Middle Eastern politics. He is currently taking a year out to pursue other interests and is presently involved with a social enterprise project before he starts his MA in Geopolitics, Territory and Security at Kings College, London. Peter is also the author of Syria's Dark Past: The Islamic Uprising (1976-1982). Peter also blogs at alittleviewoftheworld.co.uk. You can follow him @littleviewworld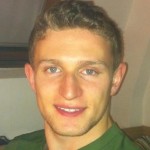 Michael Jones is a graduate of King's College London, where he studied for an MA in International Relations, and holds a BA in History from the University of Sheffield. He is the former UK Editor of The World Outline and his areas of interest include British foreign and defence policy, Anglo-American relations, and Europe's involvement in NATO.
You can follow him @MichaelJonez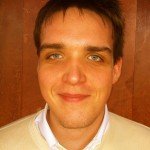 Alexander Shea is a masters student in International Relations at the University of Oxford. He is a political idealist and enjoys blogging on developments in international relations theory and current affairs. He previously studied history at the LSE.  
Alexander writes on the idealist project at www.lostcosmopolitan.com
You can follow him on twitter @alexander_shea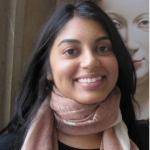 Farisa Khalid holds a Masters in Public Health from Emory University and an MA in Art History from New York University. She completed her BA in English from Vassar College. She writes on art, film, culture and foreign affairs with a focus on South and Southeast Asia.
Follow her on twitter at @FarisaKhalid or check out her website farisakhalid.com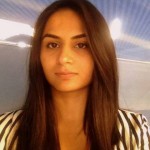 Zoufishan Mehdi currently contributes to the Cybersecurity Program at EastWest Institute, a 'think and do tank' addressing critical issues that threaten global stability. She is a recent graduate of International Security (IS) at the University of Warwick. Her research interests include New Security Challenges, Theories of International Security and US Foreign Policy. More specifically, she focuses on cyber security and US-China relations. You can find Zoufishan on LinkedIn.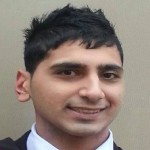 Akash Patel is a social activist and currently interns for CLIC Sargent, a charity that is committed to supporting children and young people with cancer. Akash earned an MA in International Politics and East Asia from the University of Warwick and holds a BA in International Relations & History from the University of Portsmouth. With a passion for international development and sustainability, his research intersects development with theories of demographics, society and governance. More generally, he is interested on the advancements of the BRICS, in particular India and China. You can follow Akash @Akashkushpatel.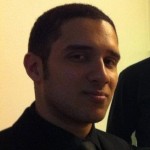 Matthew Saayman is a recent graduate of the Graduate School of Public and International Affairs at the University of Ottawa. His research interests include federalism, democratic theory, democratization, development, and conflict resolution. He has experience working in the federal government, with charitable organizations, and with university administrations.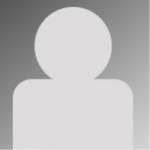 Peter Burton is a BA International Relations graduate from Loughborough University. He maintains a great interest in the subject and is currently seeking a job related to the field of international affairs. His focus is on the Asia Pacific and East Asian politics, but enjoys covering a range of subjects.
You can follow him on Twitter @AsiaPacificSec and his website www.asiapacificsecurity.com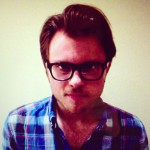 Adam Kingsmith is a PhD student in political science at York University, where his research explores the intersections of technology, media, and governance. He contributes regularity to The Huffington Post Canada, Rabble.ca, and DeSmog Canada, and his work has been featured in the The Public Intellectuals Project and e-IR. 
Tweet him @akingsmith or check out his website.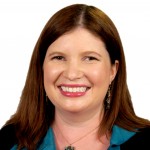 Anita Kellog is a PhD candidate in Political Science at the University of California, Los Angeles. She is also a 2013-2014 Global Security Dissertation Fellow at the Institute on Global Conflict and Cooperation (IGCC). Her research seeks to discover whether there are identifiable causal mechanisms responsible for the commonly observed relationship between economic linkages and reduced militarized disputes.  
She also blogs at www.arkellogg.com and can be found on Twitter @arkellogg and LinkedIn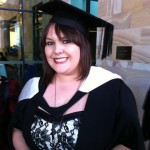 Ashleigh Croucher is a PhD student in international relations at the University of Queensland, Australia, where she also holds a BA (International Relations and Peace & Conflict Studies) and BA (Honours Class I) in International Relations. Her research focuses on representations of climate change as a security issue, particularly at the international level. She is also the Vice-President of A Billion Little Stones, an atrocity-prevention organisation based in Sydney, and has a strong interest in central Africa, genocide prevention and the responsibility to protect. You can follow Ashleigh on Twitter at @AshCroucher or on LinkedIn. You can find other publications by Ashleigh on  e-ir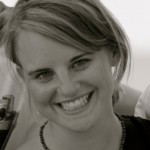 Katharina Neureiter holds an MSc in History of International Relations from the London School of Economics specialising in African affairs, genocide and war cultures. After spending a year as a project manager in Tanzania she returned to London and currently works as a consultant in communications, strategy and political risk analysis.
She blogs at www.hearabout.wordpress.com and you can follow her on twitter @hearabout_kat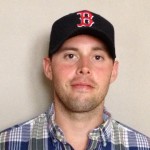 Matthew J Harker is an independent researcher and holds a MA in International Relations from McMaster University in Hamilton, Canada and a HBA Political Science from King's University College in London, Canada. His research intersects R2P, theories of sovereignty, and postcolonialism. More generally, he is interested in theorising the impacts of the social world on life. Matthew is a lover of music, fantastic food, beer, and triathlon. You can find some of his other work at Global Risk Insights and Discourse Magazine. You can follow Matthew on twitter @harkermj