Last weekend, China's most powerful leaders gathered together at the Third Plenary session of the Communist Party's 18th Central Committee. Historically, the sessions have consisted of vague talks over important problems and resulted in even vaguer policy decisions. However, there have been occasions in which these meetings have produced great change – Deng Xiaoping's open-door reforms were kickstarted in a 1978 plenary session. This meeting, 2 years after Mao's death, cemented Deng in the leadership position and opened China up to the economic success we have all witnessed.
Deng was facing a China at a critical cross-road, and as China transitions from the double-digit growth it experienced over the past decade to a growth of around 7.5% per annum, China's new leader will have to institute real change to balance the economy. A decade ago, Hu Jintao failed to ensure substantial reforms during the 17th Central Committee meetings, and the 2003 Third Plenum thereafter highlighted the shortcomings of his time in power. Hu promised to tackle the unbalanced growth and guide China away from its almost complete reliance on investment. 10 years on and Xi is faced with the same task that his predecessor left him, and he cannot afford to deliver similar results.
The good news is that Xi has been a relatively open and vocal leader in terms of reform. His campaign against corruption in his first year already has officials getting their acts together. Xi has also been dropping hints to foreign leaders that this plenum will lead to momentous change in a plethora of issues. The bad news is that in spite of whatever plans Xi might have for this plenum, change – or at least the type that is needed – will be hard to come by in a time frame which would address the issues promptly. China is a big proponent of gradual change, which is undoubtedly more agreeable to overall stability, but Xi desperately needs to make up for lost time.
The degree of reform required and the multitude of issues are concerning, but certainly not unredeemable. Some of China's biggest problems can be managed by gradually releasing its tight control over the financial sector. Relaxing interest rates, allowing the yuan to float more freely and reforming the monopoly that poorly governed state-owned firms have in important sectors is the first step in this. The creation of a more competitive economy and innovative society is also essential in the long-term. Alongside this, public opinion polls show that rising prices, corruption and inequality still top the everyday concerns of the people.
As the Third Plenum came to a close, leaders have ambiguously promised to "comprehensively deepen reforms". In a statement released soon after that, it was revealed that talks had placed emphasis on allowing the free market to play a bigger role and giving farmers the rights to their land. However, state ownership would continue to be central to the economy. More details will slowly start to leak out over the coming weeks, but as an article by Zachary Keck aptly sums up, the real challenge in all of this is getting local leaders to carry out any type of reform consistently and to the scale that is necessary. This is and will continue to be China's biggest hurdle in preparing itself for the future.
This article was also published on www.asiapacificsecurity.com (@AsiaPacificSec)
Find more articles by Peter here
_________________________________________________________
Related articles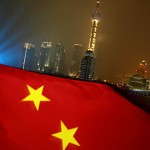 Despite its economic success, is the future for China a bleak one?
Since the coining of the BRIC acronym in 2001, there has been great emphasis placed on the rising economies of Brazil, Russia, India and China.  According to Jim O'Neil, the architect of the BRIC acronym and a former Goldman Sachs analyst, there has been great speculation over the prospective economic rise of China…
Related articles in the categories Asia and Australasia, BRICS, Economy and Trade