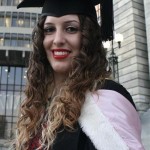 Sandra Ivanov is a current postgraduate student at the National Centre for Peace and Conflict Studies at the University of Otago in New Zealand. She previously completed her BA in History, Political Science and International Relations from Victoria University of Wellington, whilst also undertaking a field study in Beijing in partnership with CUPL and completing an international exchange to RHUL. Sandra has been a student business consultant for a not-for-profit organisation, and is closely involved with the Royal Commonwealth Society in Wellington. Her main areas of interest are in East European and East/Southeast Asian politics, U.S. foreign policy, ethnic and identity conflicts and conflict resolution and                                                                                 transformation approaches.
You can follow Sandra on twitter @SandraIvanov or find her on LinkedIn
_______________________________________________________________________________
Articles by Sandra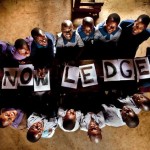 Knowledge of the 'Local' and the Future of Reducing Risks and Building Peace
The world has entered a period of extreme stress, faced with challenges of globalisation, economic unpredictability, climate change, and resource scarcity. These challenges test peace and stability, and have created greater social disparities in many societies, sparking conflicts within and next to borders.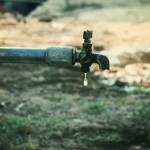 The Last Drop: Water as a Cause of Conflict?
Global environmental change is increasingly challenging our surroundings. Through destructive weather events, water scarcity, food shortages and natural resource competition, we are being forced to alter our daily lives and adapt to the effects of the degradation of land and man-made creations. …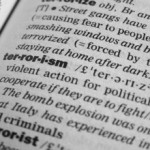 Terror on States or States of Terror?
Ask yourself this question: what are the first images that come to mind when you think of a terrorist? I was asked this question not too long ago and was shocked by the first pictures which flashed through my mind.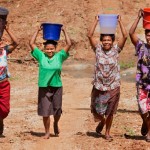 Women and Peacebuilding in the Asia-Pacific
Military occupations, terrorist activities, organised crime – these are many of the top stories which we see daily in the media. But how often do we hear about non-violent movements, …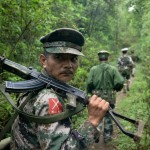 Burma/Myanmar – Building a Sustainable Peace? A Close-Up on Kachin
Power struggles, a constitution which deepened divisions and stormy rebellions brought Burma into the world in 1948 after its split from the British Empire. Now also known as Myanmar, the …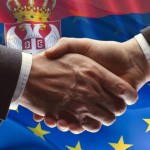 Serbia's Journey to the Holy Grail: A Report on its Accession into the EU
Serbia has been seen as corrupt, politically unstable, technologically backward, and filled with ethnic tensions. The violence Serbia has engaged in tainted its reputation and it will remain in infamy …