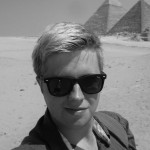 Peter Banham has earned his BA in History and International Relations from the University of Lancaster, where he specialised in Peace & Conflict Studies and Middle Eastern politics. He is currently taking a year out to pursue other interests and is presently involved with a social enterprise project before he starts his MA in Geopolitics, Territory and Security at Kings College, London. Peter is also the author of Syria's Dark Past: The Islamic Uprising (1976-1982). 
Peter also blogs at alittleviewoftheworld.co.uk.                                                                                                                         You can follow Peter @littleviewworld          
_______________________________________________________________________________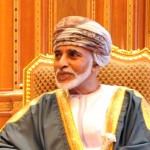 Ancient Monarchy and Troubled Democracy: Oman's Political Realities
The Middle East has undergone great upheaval in recent years; a transformation that has changed the political makeup of the region. For many authoritarian regimes the Arab Spring brought their governments crashing down around them, but for others the effects were less destructive. These regimes managed to ride out the storm, relatively unchanged. Oman was one of these nations.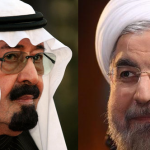 Crossing the Gulf: The Modern Arabic-Iranian 'Cold War'
The Middle East is a region of great rivalries and divisions. Many struggles have been played out in the battlefields of the region, whilst others take place in the media, around the tables in government offices and in the minds of the people. Across the Gulf lie two of the Middle East's most fierce rivals; Saudi Arabia and Iran, two nations that have become locked in a modern 'Cold War'.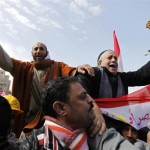 Christians in the Middle East and their fate in the 'Post-Arab Spring World'
The Arab Spring has completely transformed the lives of many people in the Middle East, but, as a group, it is the Christians of the region who have experienced some of the greatest upheavals. Christians are now struggling with isolation from the state and a crisis of identity within this new era of Middle Eastern politics.